FoTIS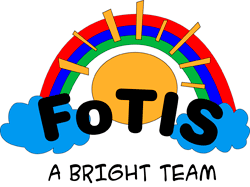 Friends of Turnfurlong Infant School (FoTIS) is the name for our school PTA (Parent Teacher Association).
To create closer links between parents and teachers
To support school functions
To fund raise lots of money to enable the school to investment in new equipment for our children
We do this through a variety of events spread throughout the year. In the past this has included:
Christmas Fayre
Christmas Hampers
May Fair
Coffee Mornings
Sponsored Bounce
Mufti Days
After school Movie Club
Pizza/Hot Dog Days
Bag-to-school
Ladies' Puddings and Pamper Evening
Family BBQ
Family Fundays
Christmas Cards
Match-funding/Sponsorship
Children's Discos
Adults' Discos
End of term parties
The list is endless and we are always looking for new and exciting ideas. Our aim each year is to raise and donate between £8,000-£9,000. All the money we raise is given to the school and goes towards fantastic facilities for the school. We have helped to provide funding for items such as books for the library, interactive whiteboards for each of the classrooms, a set of bongo drums, playground equipment for the Reception outdoor area, a portable piano to enable music to be played anywhere in the school, special resources required for schools projects (eg Edwardian Week), subsidising school trips and less glamorous items such as a new storage container and sand for the sandpit.
There are plenty of ways to keep up to date with what FoTIS are up to, or to contact us. All our events and methods of communication are posted up on the notice board at the front of the school. We have a dedicated email address: contactfotis@gmail.com. You can find us on Facebook (Friends of Turnfurlong Infant School) or Twitter: @Fotis_tweets .
We are always on the look out for new ideas, support and help so why not see how you can get involved.