Annual Initiative
A unique feature of Turnfurlong Infant School is our Annual Initiative. This is a topic chosen to act as an overarching umbrella across the curriculum. It means that our curriculum is always fresh and exciting. Please click on the links on the left for more details of previous Annual Initiatives. Other initiatives have included:
Mission Impossible – South Africa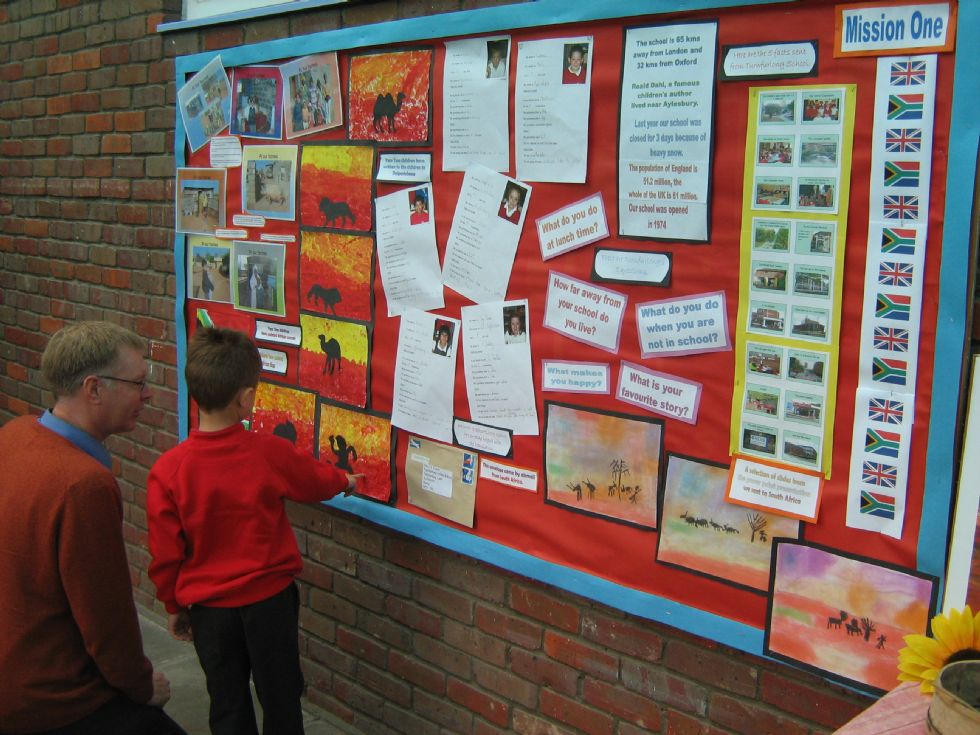 We linked with Delportshoop School in South Africa. We chose 6 'missions' that we shared on DVD. Dr Stephen Drotske, a governor at the school, read each mission in English and Afrikaans in order that all children could understand the task. Funding from the British Council enabled staff to visit each other's school.
The Fighting Temeraire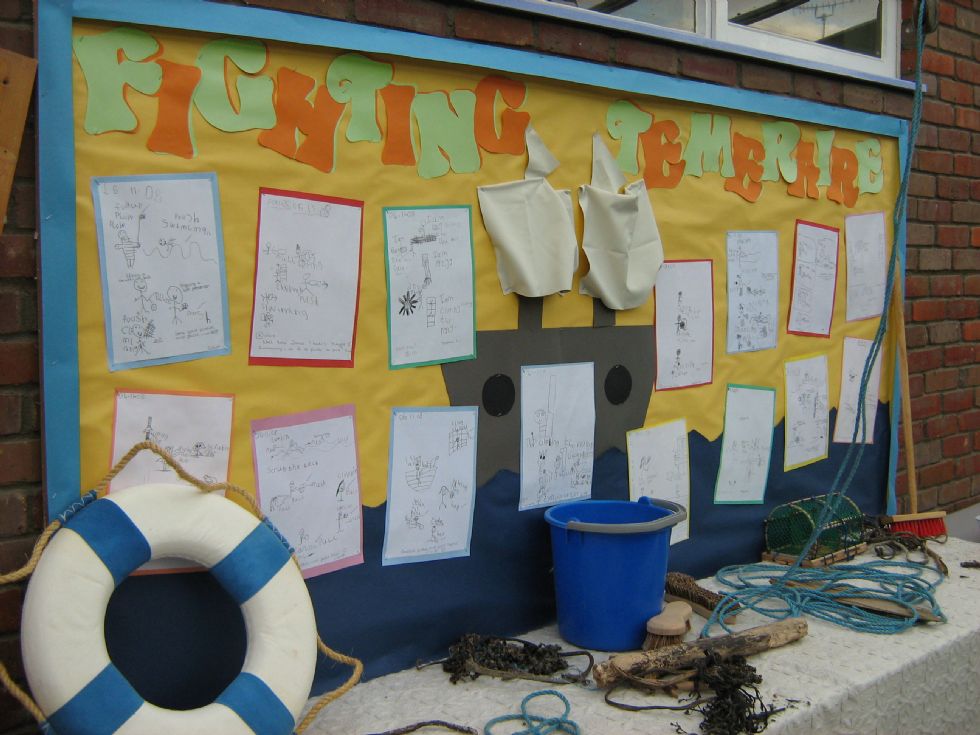 We followed The National Gallery's 'Take One Picture' project and used the Turner painting of HMS Temeraire at the Battle of Trafalgar as our starting point. During the year we visited Portsmouth and went on board HMS Victory, we worked with an artist in residence to produce an amazing mural and at the end of the year cadets from HMS Temeraire (now a PE naval training college) came to perform and teach gymnastic routines to pupils and parents.
Edwardian Aylesbury
We researched archived documents to find out about life in Aylesbury in 1907 from the perspective of a child. Maps from the time enabled us to see huge changes in land use. We used County records to 'rename' all of the staff and children. In the summer term we became an Edwardian school for a whole week. Everyone dressed in Edwardian clothes and an Edwardian curriculum was followed. Invited guests came to our assemblies, including a representative from the County Council, the local vicar and a suffragette. Open evening saw the arrival of King Edward VII who made a speech and opened our wild life garden. Visitors were able to attend presentations on cookery, household hints and tips, health advice and fashion. Music hall performers including a flea circus, a woodwind band and poetry recitals, kept people entertained and encouraged them to join in the singalong.