2014-15: The Celts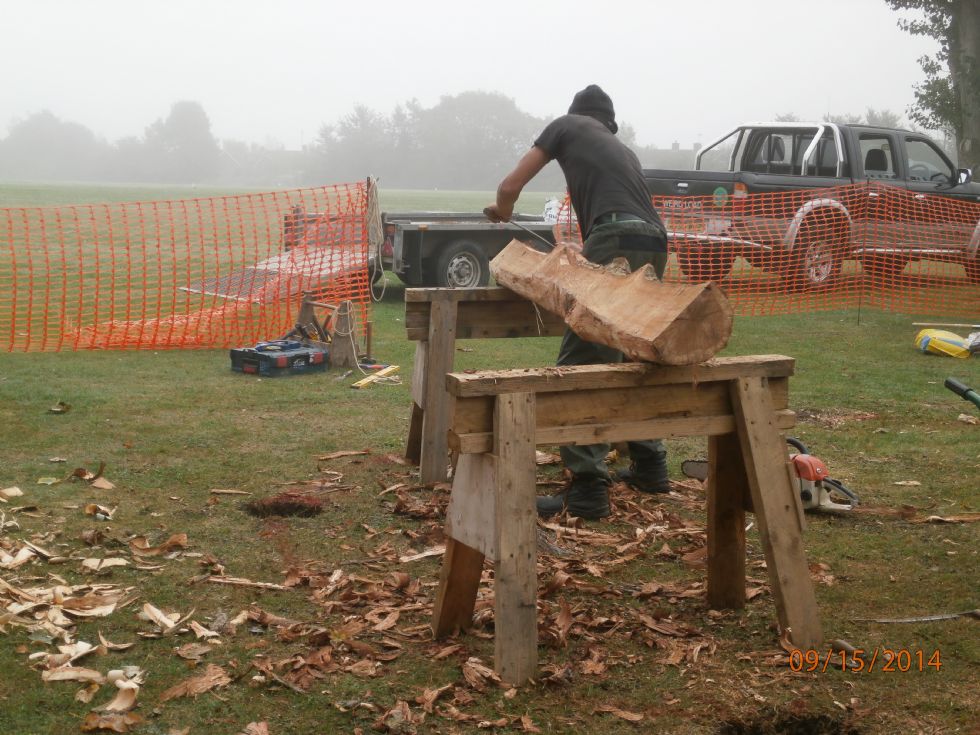 During the autumn term a Celtic roundhouse was built in the school grounds. The building was undertaken by 'Harts of Oak', a company that specialises in authentic construction using traditional materials and methods.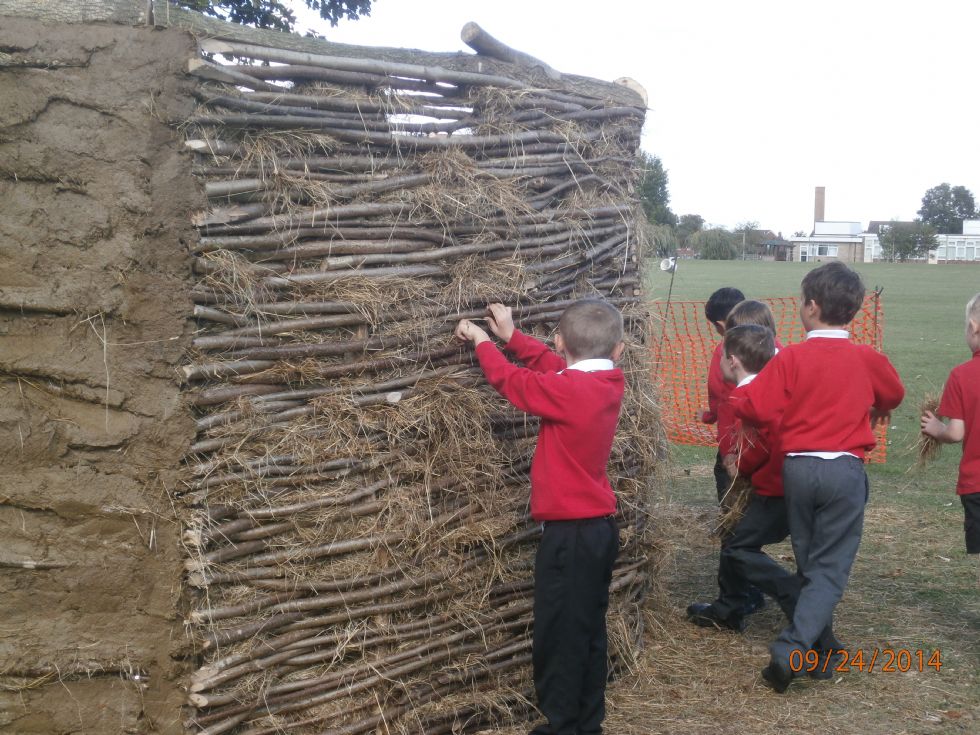 The children were involved throughout and particularly enjoyed 'chinking'. This is the process of forcing clumps of hay into gaps in the woven hazel walls.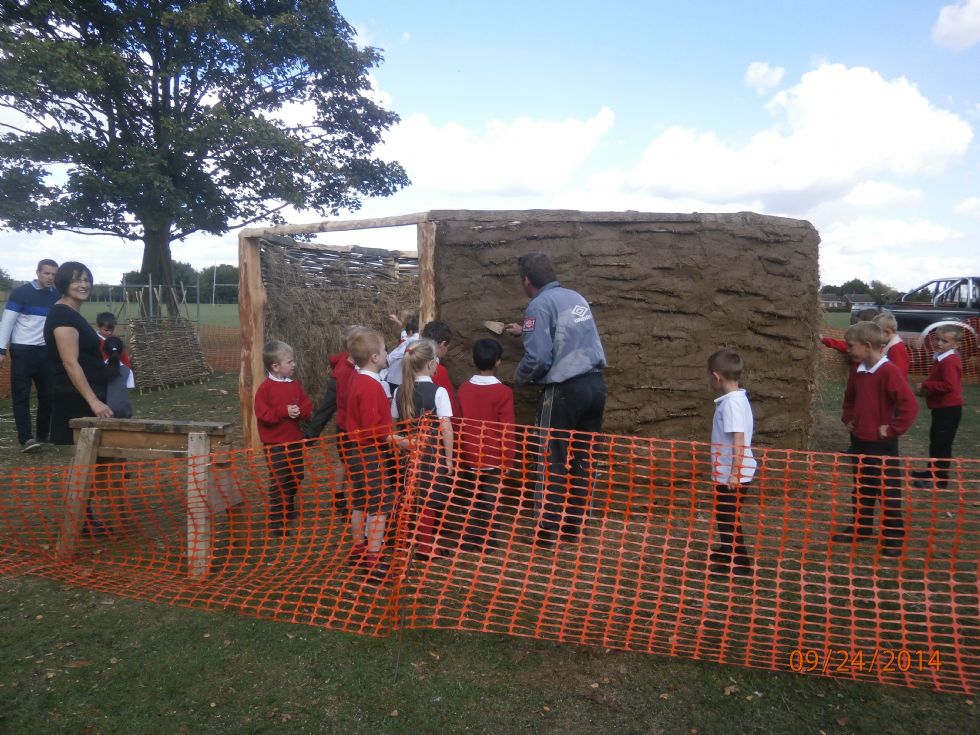 Wattle and daub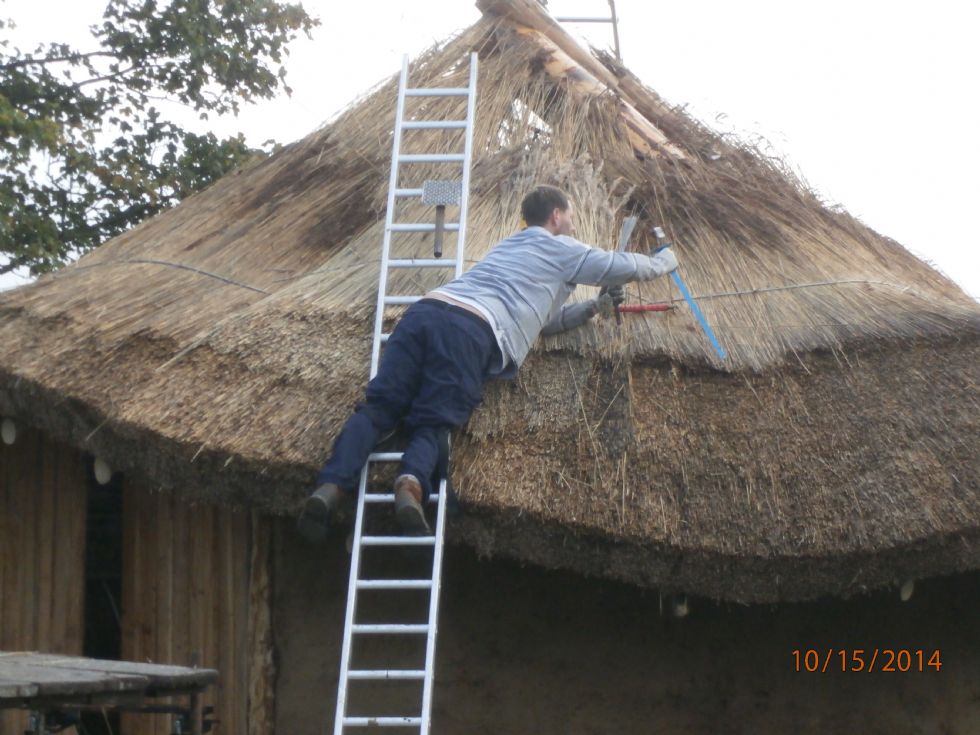 Thatching the roof using water reeds from Norfolk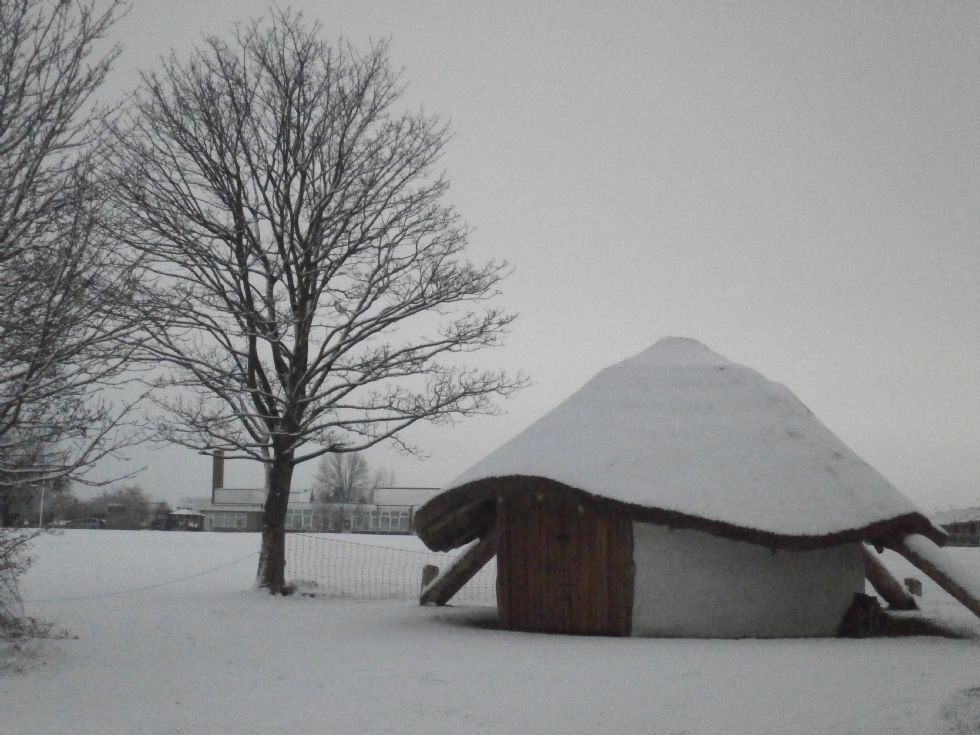 Finished roundhouse in the snow
The annual initiative enables us to provide an exciting cross-curricular approach to learning. Some of the aspects we have covered include finding out about life in Celtic times. We have thought about what a day in Celtic times would have been like. We have looked at festivals and celebrations, and how they link to life today. Boudicca has featured as part of the 'famous people' element of the history curriculum. A particular success has been using the roundhouse as a base for outdoor learning and science.
Science and Nature Club
In the autumn term, we used the roundhouse as a base for our club activities. We collected leaves, twigs, cone and seed heads to create 3D sculptures.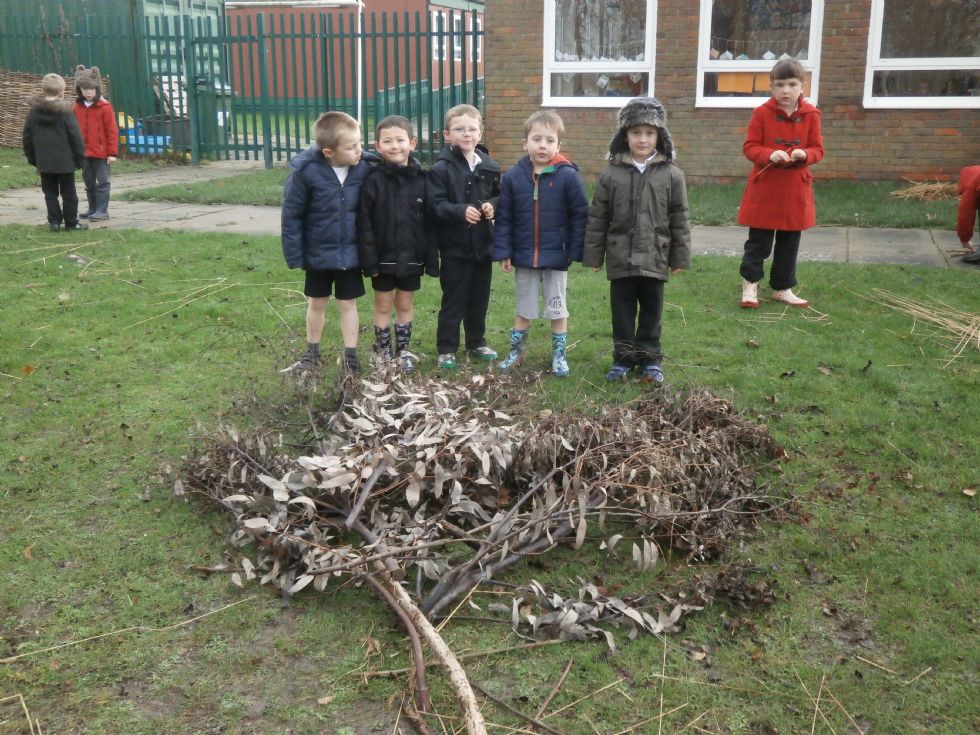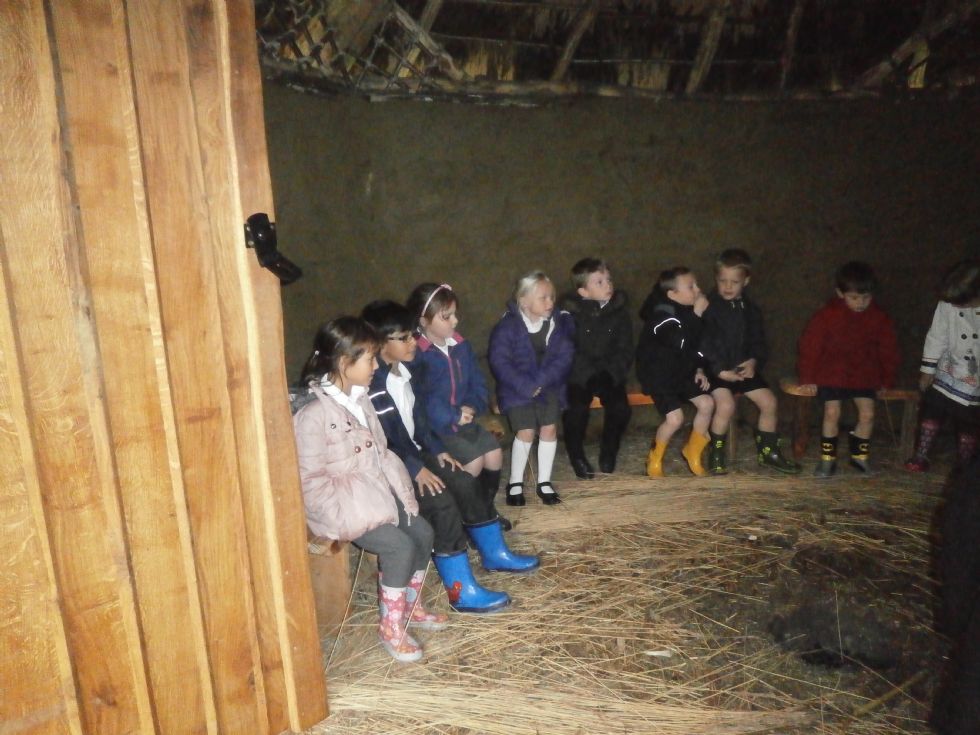 In the following weeks the children made bug houses and hedgehog homes. The children discovered that triangular structures are the strongest for building construction. Triangular shaped homes would provide hedgehogs with a secure hiding place for the winter.